I can't believe how quickly time is flying by. A few months ago, I was setting up and sending out my very first box. And now, I'm preparing for my third box!
The 'Summer Vibes' box was by far the easiest to put together. There were so many lovely items that I wanted to include, but in the end, I had to narrow them down and make a choice - which ones to take and which items I could use in a future box!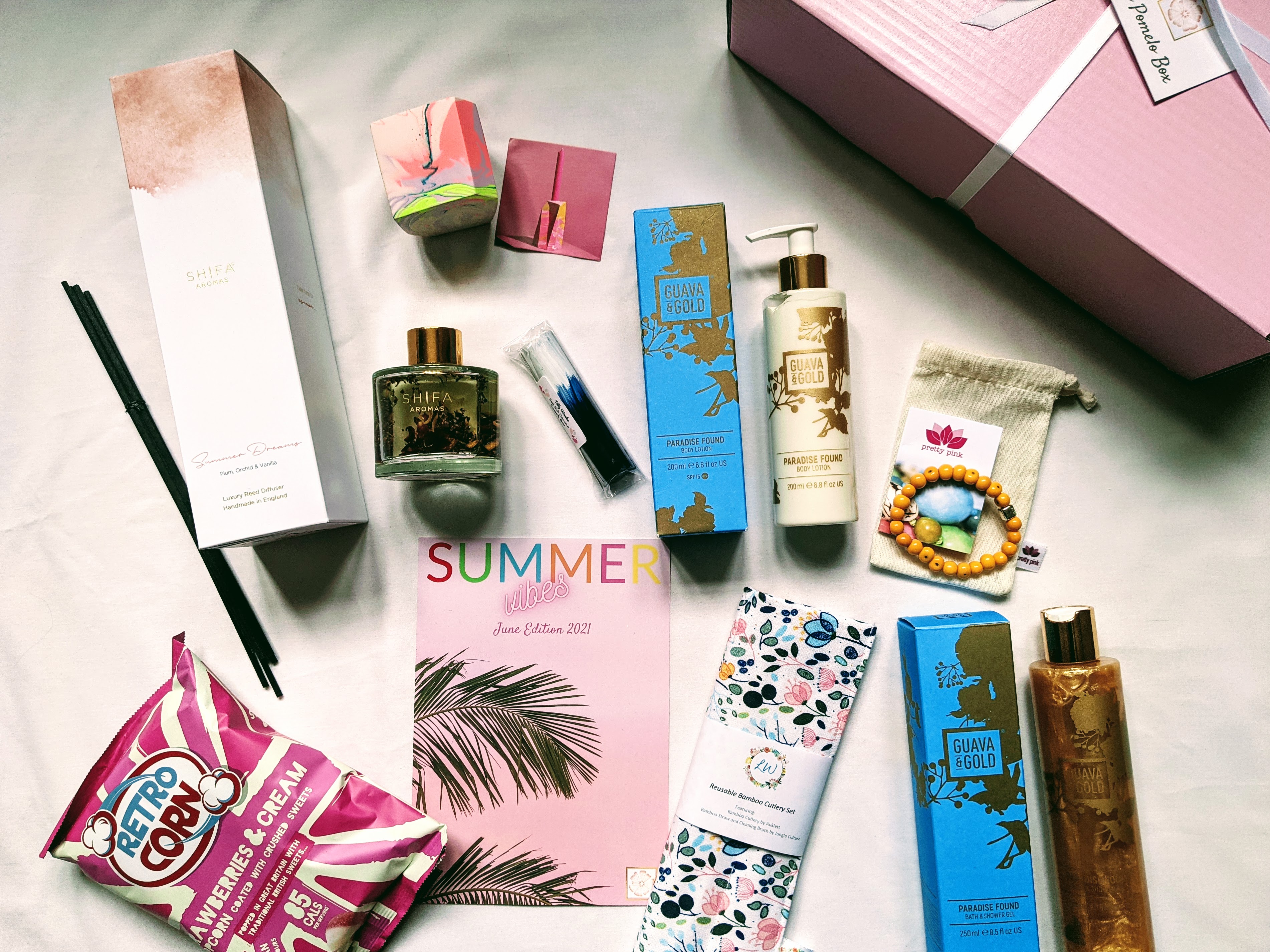 But the autumn box…what to include? Hmmm…
I actually found it the most difficult one to collate!
Firstly, I needed a theme.
I had one that I had centred around a particular product way back at the beginning, but as time went on, it became clear that it was no longer viable. In the end, I settled for a similar-ish theme. Then all I had to do was source items that could follow this theme – all good right?
Well, the first 2 items I found were amazing and I was so excited to have secured them. Unfortunately, I was very quickly let down by the supplier and this was no longer possible. So, it was back to the drawing board.
Then the school holidays happened and suddenly my 2 kids (now teens) were at home with me constantly demanding food or a taxi service. 3 days in and my son became ill. In terms of the business, it totally threw me!
So, we're at the beginning of August, I'm stuck at home with a sick child, and I had no items ready for my third box (out in September)!
Internet it was then.
After much research and many emails – I am pleased to say, in a 2-week window I managed to secure almost all the items for my autumn box – phew!
Deliveries began arriving daily and everything was looking great…
…until I put all the items in a box.
The weight and strong-smelling items.
In order to avoid charging postage costs, my limit on weight is 2kg. This box weighed 2.3kg! And I hadn't sourced the chocolate yet – aghhh! Oh, and some of the items smell quite strongly, so it made me think of the chocolate getting spoilt.
What a dilemma!
Anyway, after much thought, the best option was to send out 2 boxes. 2 boxes you say?
Yes, this quarter's box will feature 2 boxes – the usual sized one and a smaller box. 2 lots of surprises!
Subscribers will receive their boxes on or before the 10th September and the full reveal will go live on the 10th September. Until then, I need to get packing!
On a final note, I am pleased to reveal this box will be titled: Autumn Walks & Wellness.