It's been a while since my first blog post, so it's time I did another – more so to avoid becoming part of the 'blog failure' statistics again!
This post is special though, not a thought or opinion but a spotlight on one of the luscious brands featured in my latest 'Summer Vibes' box.
Welcome to my first brand highlight: Guava and Gold.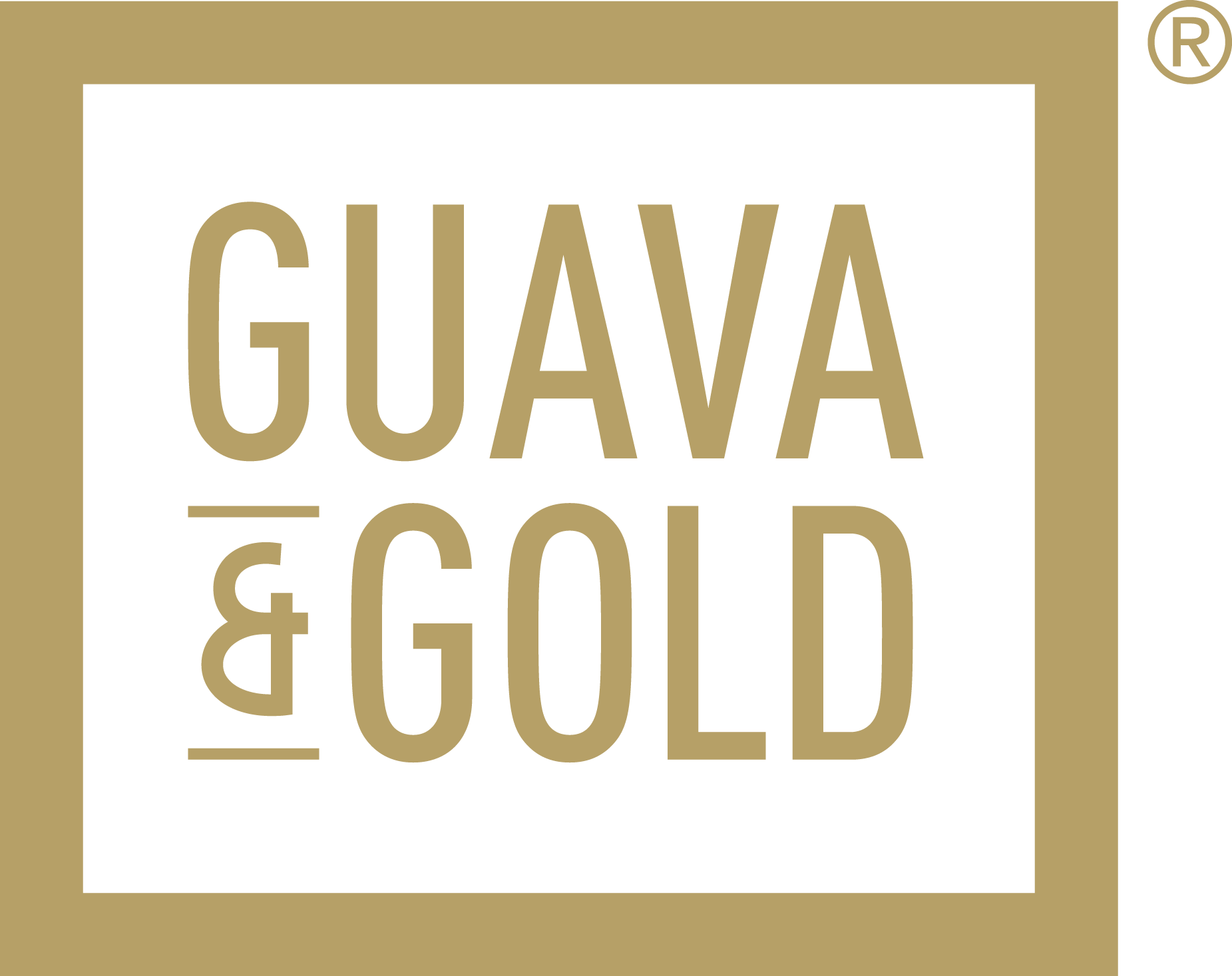 A tale of creativity, a new direction and a luxurious escape away from everyday life is what motivated Clare Price, the founder of Guava and Gold to take a bold leap and launch a new business.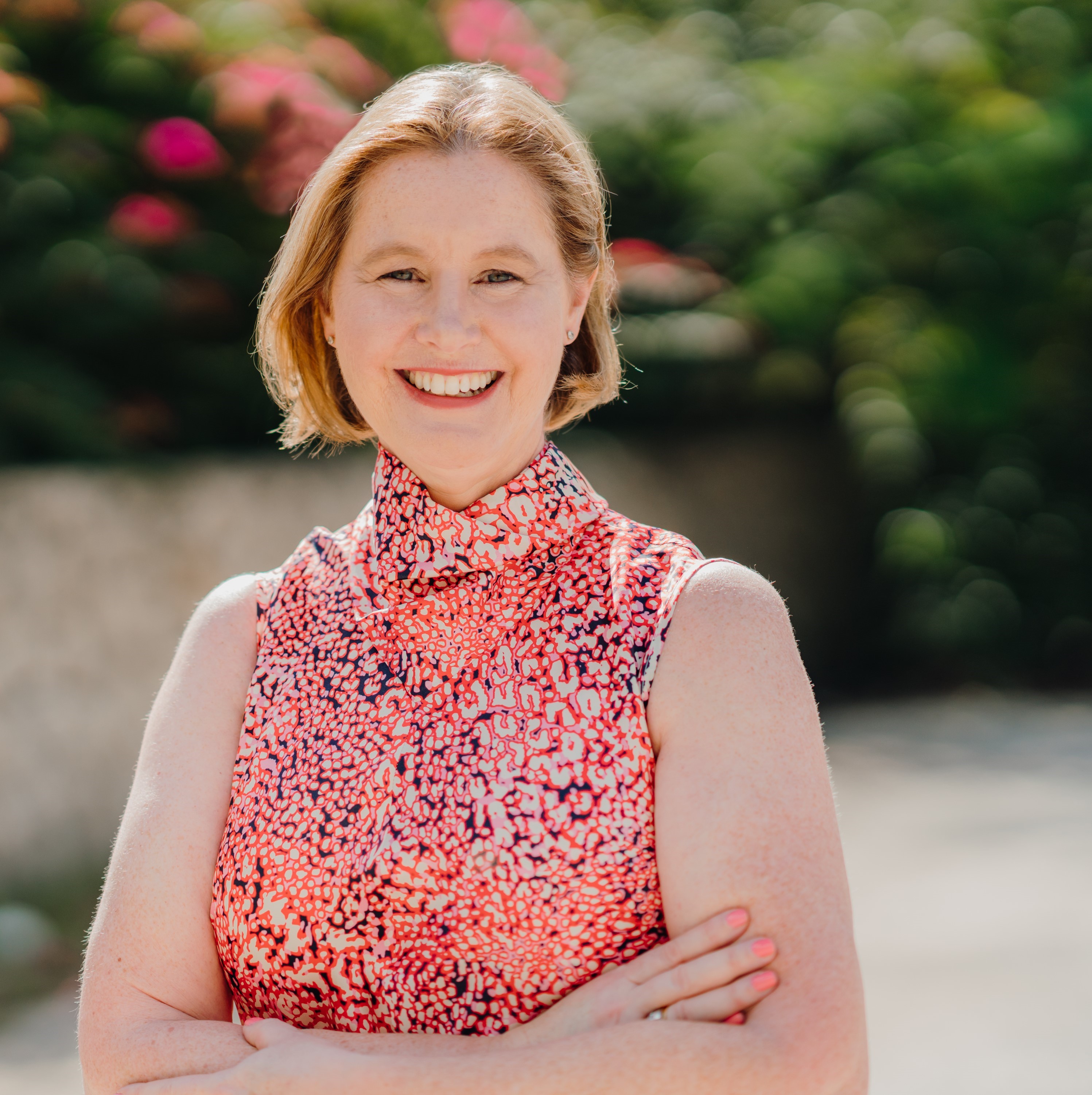 Guava and Gold began with a capsule collection of luxurious bath and body products that were inspired by turquoise seas, warm coral sands, tropical fruits and flowers and the heat of a golden sun. Despite launching only a couple of years ago (as well as facing a pandemic), Guava and Gold has firmly established itself as a great British brand.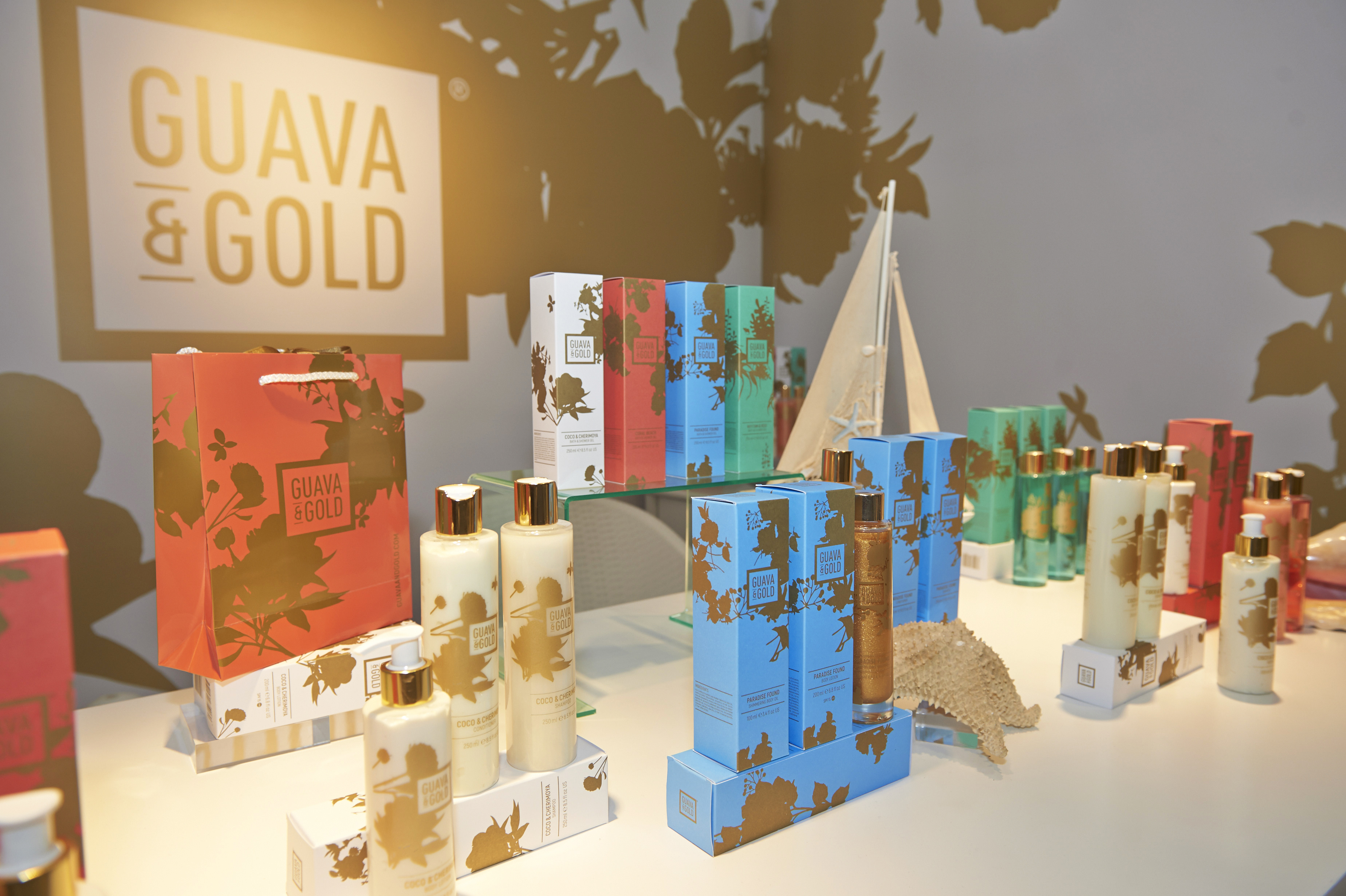 I spoke with Clare to find out more about her dramatic career change and her journey to Guava and Gold:

You worked as a barrister prior to starting Guava and Gold, what led you to this dramatic change and how did your journey to Guava and Gold begin?

I really enjoyed my career, but I've always wanted to create something special and beautiful which I would love and which could be more than just a business. With Guava & Gold, I set out to create an elegant capsule collection of luxury bath and body products, with ethical credentials, all inspired by the beauty of our oceans and daydreams of sun-drenched golden beaches.
Your products are created with the help of one of the largest international fragrance houses. As a new start-up, how did you get them on-board to collaborate with you?

They were clear they wouldn't usually work with a start-up, but they loved the story and inspiration behind Guava & Gold.

Their immensely talented perfumers draw on over a century of experience and know-how in fragrance creation to mix precious essential oils, exceptional ingredients and outstanding technology to transform the ideas of artists and innovators into exclusive, fine fragrances. They design visionary perfumes, which are intended to become tomorrow's classics.

They used their expertise to create Guava & Gold's fragrances to reflect the colour, vibrancy and fun of your best tropical beach holiday ever and those perfumes are at the heart of the collection, bringing the Guava & Gold story to life.
You're not just building a brand; you are building an ethical business based on values that resonate with you. How are these values helping you to make a difference?

I want Guava & Gold to be a brand which does as much as it can to make a difference. With a new outlook on shopping emerging, consumers are even more conscious of the ethos and sustainability of the brands they are now purchasing. This is directly in line with Guava & Gold's values, including using natural extracts and kind-to-skin ingredients and doing as little harm as possible to the environment.

I also like the brand to help a variety of causes. From the beginning, it's donated products to help alleviate hygiene poverty, during the pandemic it donated money from sales to the same cause as well as products to frontline workers and, most recently, it's donated to help the Alzheimer's Society. As the brand grows, I'd like it to do even more.
You've had many accolades and been shortlisted for and won numerous awards in your short time of trading. Which has meant the most to you personally and why?

I'm so grateful and thrilled every time Guava & Gold is recognised for an award.

For 2 years in a row, it has been one of the Country & Townhouse magazine Great British Brands – the magazine's annual digest of what and who is hot in the world of British luxury, the brands that have caught their attention and who brings the luxury landscape to life.

It just means so much that a young, independent brand is included alongside so many of the biggest, most iconic names in British luxury, many of which boast years – or centuries – of proud heritage, superb craftsmanship and experience.
Who/what has been your biggest inspiration?

I admire brands who develop luxury products in a sustainable way, have a set of clear guiding principles they work by and demonstrate their corporate accountability by giving back. Brands like Stella McCartney and Vivienne Westwood who've set the bar high for social and environmental sustainability in the fashion industry.


What makes Guava and Gold products unique?

Guava & Gold is inspired by the most exotic corners of the world and focused on evoking a purely tropical holiday feeling. Its unique fine fragrances and the variety of oils such as sweet almond, manuka and macadamia oils make it different from other mainstream brands. And so many people tell me they love having the elegant bottles on display in their bathrooms.
What's next for Guava and Gold? Do you have any other products in the pipeline?

It's early days in some really exciting plans for Guava & Gold. I can't say any more yet but watch this space!
Which of your fragrances do you prefer the most?

That's a really difficult question – I love all of the fragrances and I can't choose between them! If I had to pick one go-to product, then it's Paradise Found Shimmering Body Oil. It's the brand's signature fragrance and the Shimmering Body Oil is the ideal way to have glowing skin all the time.


What's the best advice you have been given and would give out yourself?

Say 'yes' to every opportunity and then work out how to make it happen.
If you could travel anywhere right now, where would you go and why?

Somewhere hot with a beach, boats and scuba diving, where I get all my inspiration for the brand and everything about it.


What's your favourite season?
I love hot summers but, then again, I also love Christmas.
Do you have a philosophy that has guided you throughout your life?
Whatever you're doing, do your best and try to make a difference.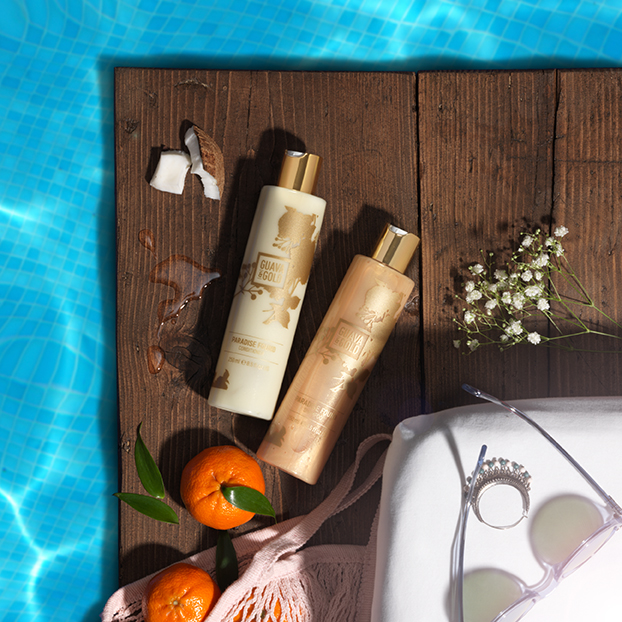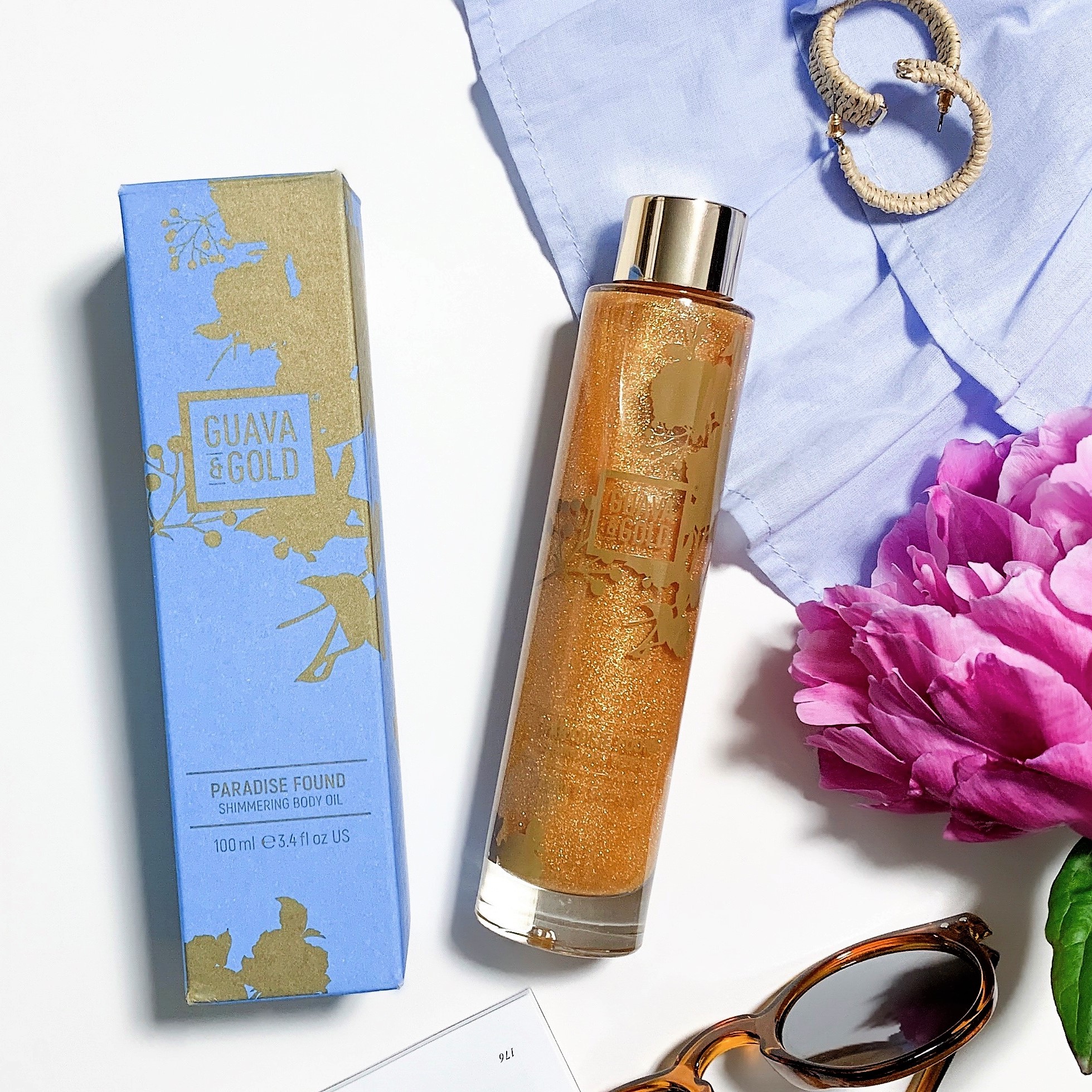 Our 'Summer Vibes' box this quarter contains a duo of Guava and Gold's Bath/Shower Gel and Body Lotion in their opulent signature fragrance: Paradise Found. Get your box here.
Check out their website at www.guavaandgold.com
Follow Guava and Gold on Instagram @guavaandgoldofficial or Facebook /guavaandgold